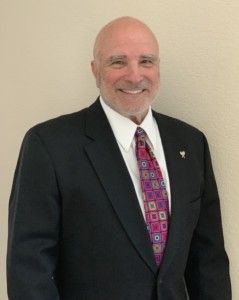 Imagine a world where you don't know where you'll be living in the future, near or far. Imagine that nothing is stable and you're not even sure if the clothes you own will follow you from one place to the next. Now, among all that chaos and uncertainty, imagine that you are a child.
In this scenario, imagine that you also have to go through a court process - imagine the immense intimidation that could come from sitting in a courtroom, answering to a judge, essentially telling on the people closest to you.
This is reality, day in and day out, for children across the country and certainly within our own neighborhoods. The light in the lives of these children is their Court Appointed Special Advocates - their CASAs.
Humans are creatures of habit and not even adults like change, as volunteer and Board of Directors member, Howard Buchler shared. "The things that are shifting in the lives of these children are big so the prospect of facing it is terrifying," he remarked. In moments like that, it's crucial to have a constant. CASAs offer that stability. They serve as the main person in a child's life as they navigate the court system. Many others change regularly; counselors, social workers, foster homes, teachers, medical professionals, and more. Having someone on whom to rely is important.  Not just for the child, but for the courts as well. CASAs serve as the eyes and ears of the court system. They are sponges, hoping to soak up any information that may help these children.
"There's no specific or specialized experience needed," Howard assured me, " just common sense and the desire to make a difference in a child 's life." Once those pieces are in place, it's simply a matter of regular contact with your appointed child in order to build a bond and speak up for what they need.  Volunteers are asked to make a two-year commitment as court cases take one year to 18 months on average. Howard emphasized the mark one person can make, "The one-on-one relationship means you really see your efforts... and you connect with your kid." He went on to share small things that ended up being a big deal, both for the child and for the CASA. "There are positive experiences you don't expect."
With 737 kids in foster care throughout Washoe County, only 86 are currently paired with CASAs making the need for more volunteers sizable. And part of that need includes the focus on diversity. "We'd love to have our program mirror the various racial groups in our community as well as younger people (minimum age is 21 years old) and more men," said Howard, who is part of the 10% male volunteer population.
As for the support efforts for Washoe CASA Foundation, this has been a challenging year. "We usually have a charity dinner," lamented Howard, "but this year was a no-go because of Covid." Howard did share that his Amazon Smile account is set up to give to the foundation and that #GivingTuesday was a big platform for him to share the mission.
It's through this kind of dynamic thinking and selfless giving that community members and volunteers can leverage small gives into significant outcomes for children in the community who are abused or neglected.
As the website shares, "The Washoe CASA Foundation exists to create opportunities for the community to become more involved and supportive of CASA and in turn, to help children in foster care."
Article reprinted from "The Good Life" magazine.  January 2021