Your help makes our impact possible.  Serving every child is possible, but we can't do it alone!  Here are some of the ways that you can help.  Creative ways to help your local CASA programs are endless and very welcome. If you have any other suggests on ways to support our program, please contact us at washoecasa@gmail.com or (775) 574-8820.
---
Spread the Word
Share our website with your friends, family, and co-workers.
Follow us on social media, and like and share our posts.
Join our mailing list and forward our emails to your friends.
---
Social Media Fundraisers

Support the Washoe CASA Foundation by holding a social media birthday fundraiser on Facebook, Twitter, and Instagram! Simply ask your family and friends to support the great volunteer work you do by making a tax deductible donation by adding us to your social media birthday fundraiser request! Click here to learn how to set up a fundraiser on Facebook.
---
In Kind Donation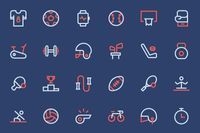 The youth we serve benefit from tickets to events, specially selected gifts, gift cards, and other in-kind donations, particularly around the holidays. Contact us if you are able to provide a donation.
---
Request a Speaker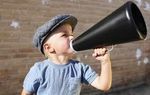 Interested in having CASA present to your organization or at an event?  You can help recruit volunteers by inviting a CASA Ambassador to speak to your office, place of business, church, book club, club, or organization. Contact us at washoecasa@gmail.com.  
---
Join the Board
Are you interested in becoming involved with Washoe County CASA Foundation in a big way? Apply to be on the board to join us in guiding, planning, and strategizing for our organization. Click the job description button to see if being a Board Member is right for you. Click the application button below to download your application, complete it, and then email it to washoecasa@gmail.com.  We look forward to hearing from you. 
---
*Washoe CASA Foundation (Tax ID# 94-2991444) is a tax exempt 501(c)(3) whose mission is to provide a volunteer advocate for children of abuse and neglect, ensuring that a child's voice is heard in the courtroom.  Any contribution or donation may be tax deductible to provisions of section 170(c) of the Internal Revenue Code of 1986, 26 U.S.C. 170(c), and pursuant to NRS Chapters 82 and 598.  Please check with your financial advisor.