Chris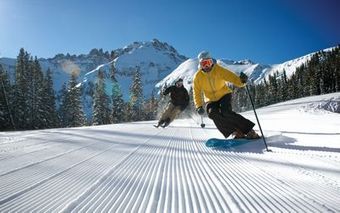 Why did you become a CASA advocate?

I wanted to get involved in the community where I grew up. A colleague of mine was a CASA and introduced me to the program. At first I was a little scared to be working with children, but once I went through the training and got started, I was hooked.

How do you balance volunteering with your career?

It really does not take that much time to be a CASA. Court reports are due every 6 months and you attend the the actual case court dates as well. The court process is about 20 minutes, so it is really manageable. The time you actually spend with your CASA child is up to you. I like to see my child once a week and usually call mid week to check in.

What was a moment when you felt like your hard work had paid off?

Pretty quickly really. The first time he held my hand when crossing a street made me very aware of how trusting he was, I mean, to be with a total stranger who picks you up from your foster home to take you to do really fun stuff with very few reservations is amazing. His foster mom, who is wonderful, is also very vocal about how much of an impact having a CASA is making on his life and how he has grown as a result.

What advice do you have for new CASAs?

Don't be afraid of making a mistake. Children in the system are very resilient, they have been through so much already and are really just looking for someone to say they are important and be consistent with them. The smallest things make the biggest difference to them. Just be present, giving, and supportive, and the relationship with your child will follow. It is amazing work, I'm a lifer!
---
Meg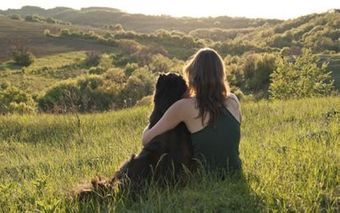 Why did you become a CASA advocate?

I have always had a passion for working with kids. When I saw an ad in the newspaper, I decided that was something I would like to pursue.

How do you balance volunteering with your career?

Not easily. I have a full time career, so for me sacrifices are necessary on both sides. It is important to have a degree of flexibility in the workplace, because as an advocate I sometimes need to go to school meetings and hearings during the workday. Alternatively, I maintain communication with a case manager, and when I am unable to leave work the case manager is able to help.

What was a moment when you felt like your hard work had paid off?

The first time I felt my work paid off was when I was assigned to work on a case with two brothers. One was in foster care and the other was living in a group home. The ultimate plan was for the brothers to be separated, and placed in different homes. I saw that they were very close with each other, and was ultimately able to create an arrangement that allowed them to stay together.

What advice do you have for new CASAs?

A lot of volunteers are very eager after training to work as advocates. However, after one or two cases sometimes volunteers feel that they are tired of being CASAs and move on. I encourage you to stick with it. There are so many kids who need help. Sometimes it may be necessary to take breaks, as I have had to from time to time. However, I encourage volunteers to stay with the work because there are so many kids can use the help!
---
Jodie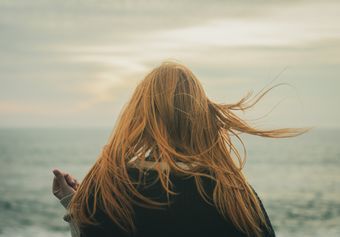 Why did you become a CASA advocate?

When I retired from my 35 year long career as a kindergarten teacher, I knew I had to develop and maintain some purposeful relationships with children.  CASA fit the bill. 

How do you balance volunteering with your career?

While I am retired now, I became a CASA while I was still working.  I have found that I am responsible for scheduling all of my CASA commitments and I can fit them into my life easily, if I am organized!  

What was a moment when you felt like your hard work had paid off?

One of my CASA kids, a little girl of age 6, had to move from one foster placement to another.  I was there to help her move.  After she and I and her new foster mom put her things into her bedroom, I was preparing to leave.  This little girl looked at me and said, "When will you come back?"  She and I had a little need for each other.  

What advice do you have for new CASAs?

Go ahead and do it!  I had so many questions when I began my training process.  I found that I was given time, attention and assistance whenever I needed it to feel successful.  The rewards far out weigh the work.  You learn as you go and that's what is exciting.  
---
Pam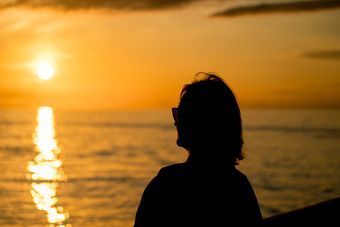 Why did you become a CASA advocate?

I became a CASA because the job description seemed written for me. I taught for 20 years, have two kids of my own and enjoy being with children, I like to write, I am semi-retired and have time to help. Also, it sounded like real opportunity to help make a difference in someone's life. 

How do you balance volunteering with your career?

 I am a semi-retired artist and have a fairly flexible schedule, so it's not an issue for me.

What was a moment when you felt like your hard work had paid off?

The moment for me came after a court hearing when I was talking to my case  manager. The CASA kids' father, who had had drug and parenting issues but had started to pull himself together at the last minute, approached us and asked me if I would continue to be a part of his kids' lives once the case was closed. 

What advice do you have for new CASAs?

Remember, as another CASA told me when I was first starting out, that this may well be the most heart-breaking and the most rewarding work you'll ever do.  At the beginning, in spite of everything you hear during your training, it's hard to believe that we as CASAs really do make a difference, but as time goes on, I see more and more evidence that we do. 
---
Heather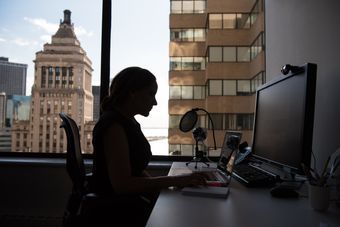 Why did you become a CASA advocate?

In 1964, when I was 11 years old, my mother died suddenly and I was placed in foster homes. I lived in several foster homes throughout the Los Angeles area until I turned 18 years old and aged-out of the system. When I left, I had nothing but a bag of clothes. My life was difficult. I went to a city college and had to work two jobs, just to survive. In my 30's, I married, but my husband didn't want any children, I did. I had to choose between children or marriage. I stayed married because I felt loved. But I was not happy. We divorced after 20 years. Finally when I retired, I wanted my "new life" to include children. I had a desire to 'give-back' to kids like me. Kids who really needed someone who knew what they were going through. I remembered the feeling of being alone and unwanted. If I became a CASA, maybe I could help a child who may be going through some of the same issues. I could be there to show that someone really cares about them, someone who stays with them throughout the changes that happen to them and someone who really know who they are and how they feel. So I became a CASA and I love it!

How do you balance volunteering with your career?

I'm retired now, so I have time to give. It doesn't take a lot of time, but it is a commitment. The longer I know my CASA kid, the more time I want to spend with him. It fills my heart

What was a moment when you felt like your hard work had paid off?

When my CASA child was suddenly transferred to a new home, I immediately went to see him. When I drove up, he came out to my car and said "I knew YOU would come find me", he felt alone because of this sudden change. He didn't know anyone in the new environment. People in the system change and move on to other opportunities, the CASA is consistent in the child's life. I'M HIS TEAM! I go where he goes. I'm there for HIM, always.

What advice do you have for new CASAs?

You will make a difference in someone's life. You are important to a child who doesn't even know that they need you. It's a job for your heart and it's worth it.
---
Scott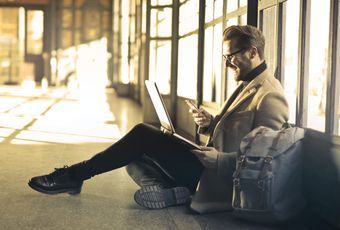 Why did you become a CASA advocate?

Both my wife and I have spent our careers in service of children; she as a child welfare attorney and I was a juvenile ombudsman for naughty and wayward court-involved youth.  I honored marital vows and followed my bride to Washoe County when a career advancing opportunity arose and was offered to her.  Finding myself in a new community and a desire to become a contributing member, I jumped in feet first to certify as a CASA Advocate.  Through my role as ombudsman, I had frequent contact with CASAs involved with youth who had become entangled in both the child welfare/foster care system and the juvenile delinquency system.  Their roles were invaluable and I witnessed first hand the significance CASAs played in these young lives. So becoming a CASA was borne in selfish reasons.  I had time, energy and a limited skill set I could apply to help a child during what under even normal circumstances could be a stressful and challenging period in their young life.  And learning how a community responds to its more vulnerable citizens would help offer me insights into this foreign land we now call home.  Most importantly, I would have opportunity to help bond with a child and become a part of a safety net while adults navigate strategies for the child to continue to be a child and hopefully craft a more stable home for her/him to return.

How do you balance volunteering with your career?

We can't help others without first helping ourselves.  Ensuring our own priorities are being met is essential to our own mental, physical and fiscal well-being.  The most important time spent as a CASA Advocate is the time spent in communication with one's CASA kid.  Thanks to PCs, smartphones and tablets, opportunities to participate in conference calls with other team members can be readily juggled.  In these pandemic-fueled times, that is also the only platform made available, including for court hearings.  In "The Before" scheduling time to engage with my CASA kids could be determined by mutually available times and opportunities.  Now in the "New Normal" my two teenaged CASA siblings and I are able to text and Facetime. 

 

What was a moment when you felt like your hard work had paid off?

By design, I was appointed as CASA Advocate for two teenaged brothers.  Fortunately, they have been able to remain housed together in a therapeutic group home while they undergo the trials and tribulations of sibling rivalry, adolescence AND being housemates with two other adolescent males.  The first significant milestone I believe I made as their CASA was convincing the other team members that we hold separate case conferences for each brother.  Attempting to discuss steps forward and address other presenting issues, the conversations would often devolve into granting slings and arrows to both brothers to use when inevitable arguments and conflict would arise between the two.  Although bonded by blood, they both needed to have a safer space to discuss each one's response to stressors and opportunities in their individual lives.  Secondly, the older brother has a long history of academic underachievement.  Engaging the system to attach an educational advocate accompanied by a tutor for him, in addition to securing testing and conferencing with his educators, he now has a 504 Plan to better accommodate his learning style and pace.  For the first time since 6th grade, he passed ALL his classes in this past semester of his sophomore year!

What advice do you have for new CASAs?

Know that you are never alone in your role as a CASA and change is slow and incremental.  Our CASA kids do not choose to become a part of the foster care system.  There are numerous moving cogs and wheels helping advance or retreat from returning a child to his/her home/family.   Our role as a CASA is to ensure that while these issues are sorted, our CASA kids continue to grow and develop and gain opportunities to be a kid.  Our role is not to change them, but meet them where they are and use our life's experiences to help them gain greater understanding of their world and their role in it.  You become not only a part of Washoe County CASA, but also Washoe County Human Services Agency, the foster care system, the educational system and the community as a whole in helping protect a child.  By developing a bond and rapport with our CASA kids, we have opportunity to be a significant voice on their behalf while helping them find their own voice.