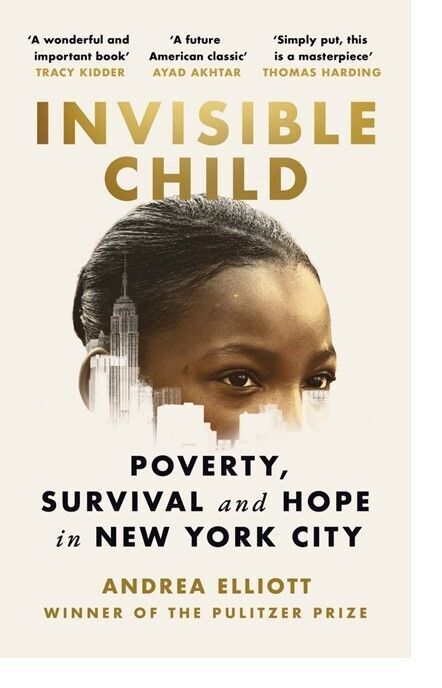 lWe invite you to join us for the Summer Reading Series: Invisible Child: Poverty, Survival, and Hope in an American City by Andrea Elliot. In her book, Pulitzer Prize winner Andrea Elliott follows eight dramatic years in the life of Dasani, a girl whose imagination is as soaring as the skyscrapers near her Brooklyn shelter. In this sweeping narrative, Elliott weaves the story of Dasani's childhood with the history of her ancestors, tracing their passage from slavery to the Great Migration north. As Dasani comes of age, New York City's homeless crisis has exploded, deepening the chasm between rich and poor. She must guide her siblings through a world riddled by hunger, violence, racism, drug addiction, and the threat of foster care. Out on the street, Dasani becomes a fierce fighter "to protect those who I love." When she finally escapes city life to enroll in a boarding school, she faces an impossible question: What if leaving poverty means abandoning your family, and yourself?

Thank you to National CASA/GAL Board Treasurer, Lou Lucido for donating a large number of books to the network, which will be distributed in the near future.
If you would like to receive a free Invisible Child book, please enter your information on the link below
Free Invisible Child Book

Independent reading begins August 8 – September 16 and group discussions will be bi-weekly. Join us for the author discussion scheduled for Monday, September 19.