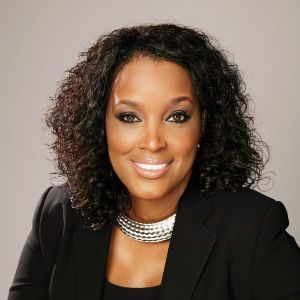 June 3, 2020
This is our moment!
There will never be another moment like this one in our lifetime.
I have only just a minute, 60 seconds in it, forced upon me, I did not choose it, but I must now use it, give account if I abuse it, suffer if I lose it. Only a tiny little minute but eternity is in it.
–Dr. Benjamin E. Mays, educator and civil rights activist.
Dear CASA/GAL Family:
What will we do with our minute? How will we show up in this moment? How will we scrutinize our own work? How will we take advantage of the space and opportunity we have been given to make a difference in this moment?
What we are witnessing now in this moment, is our opportunity to stand taller for the injustices of the least of us, those that don't look like us, those that don't worship like us, those that don't belong to our clubs, live in our neighborhoods and for those we may never meet. The least of these, those that feel forgotten, that feel invisible, the voiceless, the tired, the weak. Those that have long waited for their moment. That moment has now come, it wasn't sudden, it wasn't unexpected, and it was simply its time!
In this moment I have chosen to look inside and look around me. I have been given a tremendous opportunity as have all of you and the almost 100,000 CASA/GAL volunteers to make a difference, to change the narrative, to change the story of many of these very lives.
The pain and suffering we are seeing play out in the media this very moment is the type of pain and suffering the children and families we serve face every day. Families are being destroyed at alarming rates in this country through all forms of separation, from domestic violence, addiction, mental illness, abuse, neglect, mass incarceration, poverty, or violence. These issues leave a lasting traumatic effect. The work we do daily on behalf of more than 271,000 children, gives voice to many, but we all know there are so many more voices yet to be heard.
Our actions in this moment can transform the future. I'm already seeing actions in this moment that give me hope. Some of you have reached out asking what you can do and what we can do together. One action that reinforces our work together is the overwhelming participation in the first cultural awareness workshop held this week. More than 900 staff and volunteers were in attendance.
Nationally, I am also encouraged by the images of unity that I see with all of the diverse faces standing, conversing and kneeling together in unity, including members of law enforcement standing side-by-side with members of the community. Actions like these tell me there is hope.
George Floyd has a six-year old daughter, Gianna. She is a beautiful little girl who will grow up with the ugly reality that the world saw her father's life taken away on the streets of her city. This image will play on in her mind forever. I thank God Gianna has a loving family of a mother, uncles, aunts, cousins and others that surround her.
I can't help but ask myself, what if she didn't have family? She would be one of the over 400,000 children in the foster care system. Perhaps she would have a CASA/GAL volunteer that would advocate for her best interest or perhaps she would quickly be adopted into another safe and loving home.
This isn't her case, but it is the case for far too many of our children. The children, many of them of color, through circumstances beyond their control, are living in poverty, or without a parent because their family has been destroyed by senseless acts like the ones we have seen play out too many times. It's simply too many, but we all have a minute with 60 seconds in it. Let's use our collective minutes to fight the injustices we see around us and in the child-welfare system, together.
To all those on the frontline, fighting for justice, fairness and the dignity and rights of our children and families, I want you to know how deeply grateful I am to you. I am honored and proud to be given the opportunity to run this race with you! For all those feeling and experiencing the pain and suffering in a more visceral way, I'm with you. I have hope that there are brighter days ahead of us!
Sincerely,
Tara Perry
CEO, National CASA/GAL Association for Children