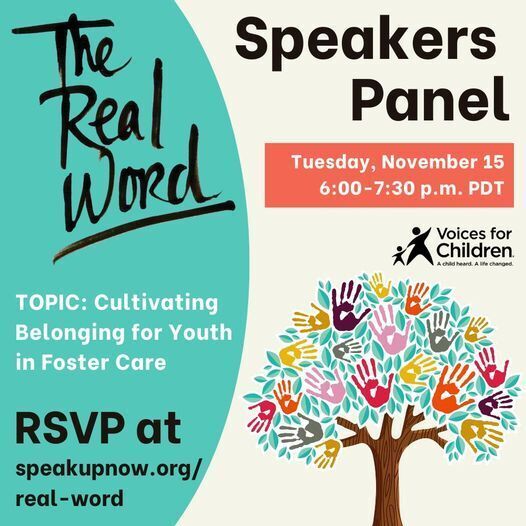 JOIN US!
Voices for Children - The Real Word Speakers Panel
Topic: Cultivating Belonging
Tuesday, November 15 | 6:00–7:30 p.m. PDT via Zoom
The Real Word Speakers Panel is comprised of young adults who currently live or have lived in foster care after experiencing abuse, abandonment, or neglect by their parents or caregivers.
In this special edition, we will explore the idea of cultivating belonging and how that relates to our traditions, customs, and identities.
During these presentations, Real Word panelists are open and forthright about their experiences in foster care, such as what it's like to move from home to home, how it feels to be separated from siblings, and how they coped in the face of adversity with the support of their CASA.
 Register for this free virtual event at speakupnow.org/real-word