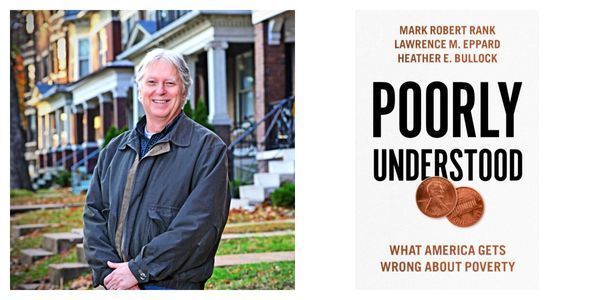 Join us on Tuesday, Oct. 26 from 2 – 3 p.m. ET | 11 a.m. – 12 p.m. PT as we discuss the book, "Poorly Understood: What America Gets Wrong About Poverty" with author Mark Rank, PhD. Our conversation will go beyond just the book, touching upon his larger body of work in the field of poverty.

Dr. Rank is recognized as a foremost expert on issues of poverty, inequality and social justice. His research on the life course risk of poverty has demonstrated for the first time that most Americans will experience poverty at some point during their lives. To date he has written 10 books on a range of subjects, including an exploration of the American Dream, a new understanding of poverty and inequality, and the role of luck and chance in shaping the course of our lives. In addition, he has published articles in numerous academic journals across a wide variety of fields. He has provided research expertise to members of the U.S. Senate and House of Representatives, as well as many national organizations involved in issues of economic and social justice.

You do not need to be a member of the National CASA/GAL Book Club to attend. However, if you are interested in becoming a member, please click here.

EVENT DETAILS
Date: Tuesday, October 26, 2021
Time: 2 – 3 p.m. ET | 11 a.m. – 12 p.m. PT
Number of in service credits: 1
Click here to REGISTER TODAY!