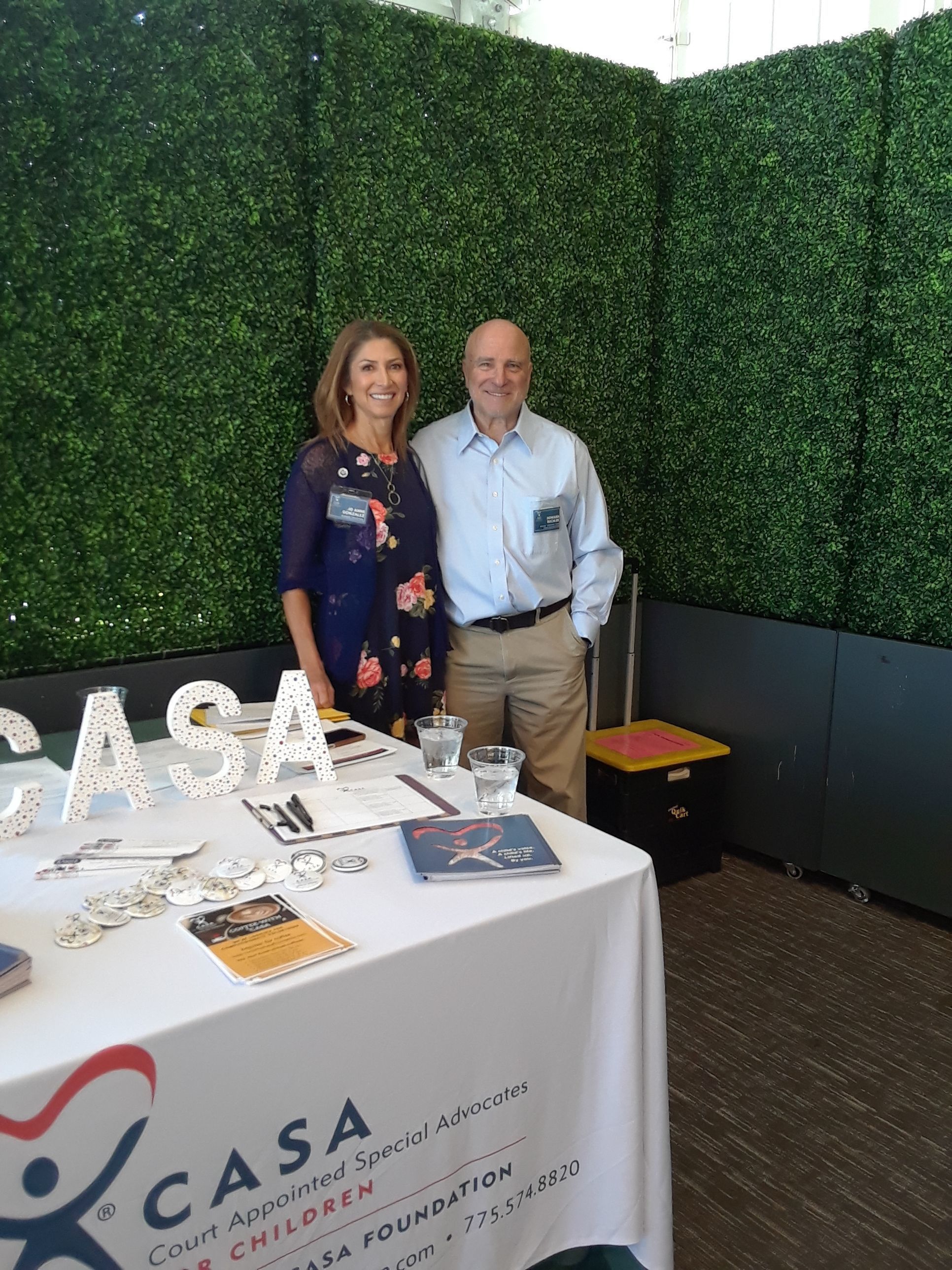 It was a beautiful summer evening at the Montreux Golf Club where the Montreux Cares philanthropic committee hosted Washoe CASA Foundation and Cares Campus. 
Jo Anne Gonzalez, CASA Board Chair talked before the 80 member committee about the need for CASAs in our community. 
The group then listened to a panel presentation about the completed and ongoing work on the Cares Campus.  Montreux Cares hopes to raise one million dollars to add to state, county and city funds to complete Phase Two of the project.  Phase One, including the new 46,000 sq. ft. homeless shelter is located at the former Governor's Bowl Park in Reno.
At the conclusion of the meeting, several guests were able to talk to CASA Board members, Jo Anne, Howard Buchler and Jodie Black about connecting with the Washoe CASA Foundation.